We Marx collectors know that Marx made trains in the USA, England, Mexico, and had affiliations with Japanese manufacturers. But did you know of a German connection?
I was quite surprised to find this set listed as a Marx/Faller set and was fully prepared to send it back to the seller if there was not a Marx logo on the box. Fortunately, I didn't have to!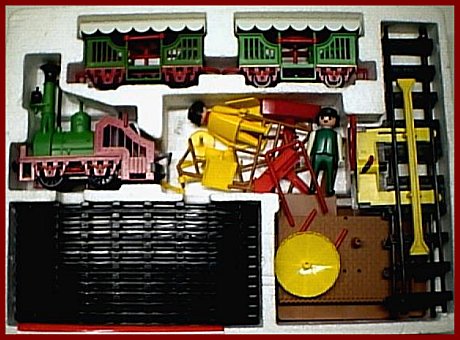 In typical Marx fashion the set had plenty of play value including a station, reversing track, uncoupler, and people. The set is all plastic and battery operated.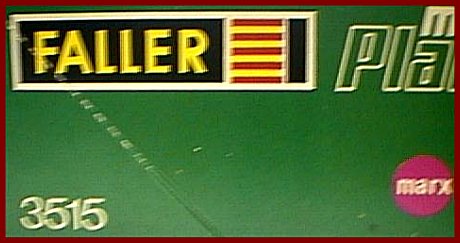 Here is a picture showing the Typical Faller logo along with the unusual Marx logo. The end of the box reads;
Made by Louis Marx & Co. Ltd in Great Britian under licence from Gebr. Faller GmbH D 7741 - Gutenbach/Scharzwald West Germany (Some parts imported from Germany)
The set box is comprised of a paper lid on an expanded styrofoam bottom which leads me to believe this set is from no earlier than the mid sixties.